The Most Important Safety Equipment That Every Car Should Have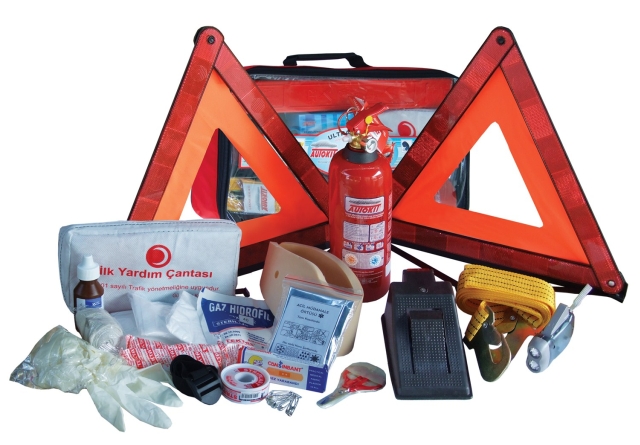 The Most Important Safety Equipment That Every Car Should Have

Thanks to technological developments, the automotive industry is also developing very quickly. Undoubtedly, these developments in the sector are fueling the competition considerably. As such, automotive manufacturers come up with new ideas, each more creative than the other, in order to make their vehicles even more interesting and safer. We, as the Oğuz Rent A Car family, have prepared a guide for you in which we examine what these special security equipments are developed with the latest technological possibilities.


In today's vehicles, there are many safety equipments based on the importance given to the subject by the manufacturers. But a few of them are indispensable equipment in terms of vehicle, driver and passenger safety. Let's start to examine these equipment now.


The Most Important Safety Equipment Found in Vehicles

Adaptive Cruise Control
With these systems, it is ensured that the speed of the vehicle is fixed in such a way that it can maintain a safe distance from other vehicles by means of various detection equipment, and that the speed is increased or decreased when necessary. Adaptive cruise control systems are extremely important in terms of safety as well as comfort.

Impact Prevention System
The systems that prevent possible accidents that may occur in situations such as collision or contact with other vehicles approaching your vehicle are called impact prevention systems. In these security systems, other vehicles approaching your vehicle are detected, usually by means of a radar. However, some cars may also have cameras or laser systems.

Blind Spot Warning System

Drivers should be very careful when changing lanes and should be able to estimate the distance well. Otherwise, it is very possible that accidents with serious consequences may occur. For this, first of all, it is very important to position the mirrors at the right angles. Despite this, it may still be impossible for drivers to see some angles. These points are called blind spots. In the blind spot warning system, two sensors are placed on the bumper of the vehicles. These sensors scan the rear of the vehicle at a distance of up to 50 meters and provide warning via LED screen about blind spots that are not within the drivers field of vision.

Pedestrian and Bicycle Collision Warning

These systems are called pedestrian detection or pedestrian protection systems. The system basically aims to prevent possible accidents as an artificial intelligence detects pedestrians and cyclists through a camera. When the system detects a pedestrian or cyclist, it warns the driver.

Lane Keeping Assistant
Lane keeping assistant is a safety equipment that aims to prevent accidents that may occur due to lane errors of drivers during travel. Lane keeping assist is a system consisting of infrared or laser sensors and a camera. The first system developed as a lane keeping assistant was implemented in 2000 by a company called Iteris on Mercedes' Actros truck models.

Like all these safety equipment, there are different equipment with very different functions depending on the brands and models of the vehicles. These equipment, which we have mentioned in our article, are among the most important technological safety equipment that should be found in almost every automobile. Oğuz Rent A Car wishes all drivers a safe journey.